All.Can has published its updated definition illustrating what efficient cancer care means, why it matters and how it can be achieved across the entire care continuum and at different system levels.
According to the OECD, 20% of health spending is wasted on ineffective or inefficient practices, and these resources should be channelled towards better use for improved patient outcomes. For cancer patients, inefficiencies can lead to premature mortality, reduction in quality of life, financial and time losses, and inequalities among different groups in the society. Inefficiencies can also demoralise and frustrate care providers, while weakening healthcare systems and causing significant financial loss and missed opportunities.
For All.Can, efficient cancer care delivers the best possible health outcomes using the human, financial, infrastructural and technological resources available, with a focus on what really matters to patients and society.
Achieving greater efficiency requires putting patients at the centre, promoting an evidence-based and data-driven learning system, investing in technology, breaking down silos, scaling up good practices, and implementing appropriate policies and incentives.
Video – What is efficient cancer care for All.Can?
Infographic – All.Can's Definition of Efficient Cancer Care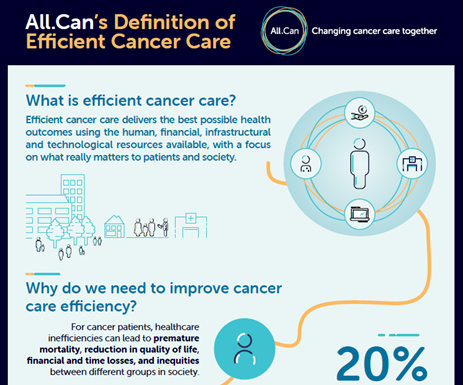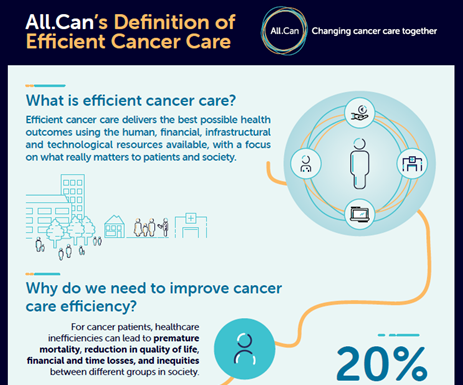 Blog Post – Definition of Efficient Cancer Care: Behind the Scenes